LIDA and Asda announce data partnership
Date
Asda and LIDA have joined forces to better understand pressing societal challenges such as nutrition, environmental and health issues through a strategic data partnership.
The two institutions have signed an agreement that will see the Leeds-based retailer and the University's Leeds Institute for Data Analytics (LIDA) work together on a range of research projects.
As part of the official partnership, data scientists at LIDA will work in collaboration with Asda to gain further understanding of customers' habits and preferences, in order to inform decisions such as future store locations and improve the efficiency of food supply chains.
The agreement will cement a relationship that drives forward world-class research to provide wide-ranging social benefits and will help to inform food strategies on a city and national level, including ongoing efforts to make healthier and more sustainable food choices more accessible.
Real world challenges
James Morgan, Senior Director of Data Management and Information Strategy at Asda, said: "We are keen to explore the opportunities this partnership will offer both Asda and LIDA.
"Bringing together research data and retail expertise from both of our organisations will allow us to explore the real world challenges our customers currently face.
"By modelling environmental and social governance opportunities, we will have the ability to test new ideas and techniques ahead of establishing wider programmes to deliver even better outcomes for customers."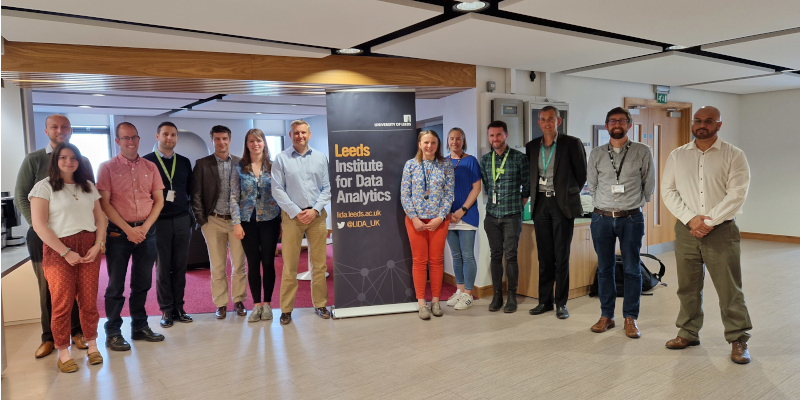 Mark Birkin, Professor of Spatial Analysis and Policy at Leeds' School of Geography, is Co-Director of both LIDA and the Consumer Data Research Centre (CDRC), which are based at the University.
Professor Birkin said: "Addressing global challenges for some of society's most pressing problems, such as healthy living and sustainable diets, requires collaborative innovation between academic institutions and real world partners.
"To this end, the University of Leeds and Asda have worked closely together for many years on a wide variety of projects.
"We are delighted by this opportunity to mobilise the world-leading expertise of both organisations in consumer behaviour, nutrition and lifestyle analytics to accelerate research with extreme social and economic importance."
The partnership follows a series of collaborations between Asda and the University, including:
An online Data Study Group, run in collaboration with The Alan Turing Institute, which looked at how weather affects sales of certain product groups. Understanding weather sales allows improvements in supply chain and distribution management, particularly reducing the risk of food waste for fresh products. Over three weeks, teams of analytics and artificial intelligence experts from across the globe provided solutions to critical business problems;
LIDA PhD Students ran a series of data science training sessions to help upskill Asda colleagues. Training materials were produced and the team completed a real life retail data science challenge using the data science platform Kaggle;
Five LIDA PhD students and interns from LIDA joined Asda's first ever Hackathon at their Leeds head office. Groups tackled a number of areas including: customer segmentation; an exploration of rating and reviews for home shopping products; and an exploration of the effect of weather on sales;
IGD (Institute of Grocery Distribution), LIDA and Asda ran a trial to understand whether changing how plant-based products are merchandised in stores had an impact on the health and sustainability credentials of customers' diets, considering socioeconomic and geographic factors. The findings are currently being analysed by LIDA to improve sector knowledge in this area.
LIDA data scientist Ann Onuselogu, who took part in the inaugural Hackathon, said: "It was a great experience that allowed me to witness internal networking and knowledge sharing between different departments in Asda.
"As an external participant, I did not have access to the data but I was able to contribute to team discussions and learn a significant amount about data science research in food retail.
"The Hackathon's emphasis on ethical data science, simple solutions, explainable results, and innovative methods was very insightful for an early career data scientist like myself."